Science London is delighted to announce we will be hosting an all-day SciScreen extravaganza to mark the opening of Birkbeck Science Week on 28 June 2014.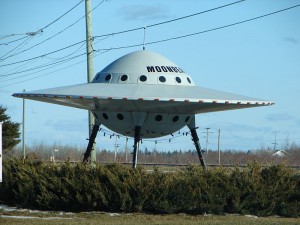 On the menu are three delectable events – and there may even be some sneaky entertainment in between…
Come along to one, two or all three – we can't wait to see you there!
Date: Saturday 28th June 2014
Time: 2.00pm – 8.30pm
Place: Birkbeck Cinema, 43 Gordon Square, London, WC1E
Price: Free but ticketed – details below
Health, lies and videotape
Just how much has health advice changed in the last 100 years? We'll be exploring the archives of public health announcements, with films from the 1930s to the present day. Joining us will be experts to help us separate the fact from the fiction, and the hilarious from the health-conscious!
Tickets for "Health, Lies and Videotape" available here

Smoke and mirrors: the secrets of sci-fi special effects
No blockbuster movie would be complete without some special effects. Zero gravity? Check. Massive explosion? Check. Giant, salivating, wheezing alien? Check. But how do the experts do it? Science London will be peeking behind the scenes to find out exactly what's going on back there.
Tickets for Smoke and Mirrors available here
1950s sci-fi: The Gamma People
Join Science London as we revisit the Golden Age of sci-fi B-movies… the 1950s, when goo was radioactive, brains atomic and viruses extraterrestrial. We will be screening a rarely-seen British cult classic, The Gamma People (1956). This wonderfully low-budget feature has it all – a scientist-dictator, human experiments, Lederhosen, and even Carry-on star Leslie Phillips! Bizarre, bonkers, yet rich in socio-political commentary, the film's themes and post-war context will be expertly introduced by a historian of science.
(We will also be staging a unique "trailer" before the main feature…)
Tickets for The Gamma People available here