A post from one of our awesome volunteers, Duvaraka Kulaveerasingam.
Earlier this autumn, I spent a month working on the BBC show Horizon. I had a buzz of excitement and nervousness on the day I arrived. The vast glass atrium, as you enter New Broadcasting house, is awe inspiring and gives a feel of how big the organisation is. Having worked only in science and academia for a few years, the organised nature of the BBC struck me straightaway. Within an hour of being there I was up and running with my own laptop, outlook email connected and ready to receive jobs.
First up, I researched what was currently occurring in the scientific world. This included scouring the day's newspapers and checking key scientific journals. As I often spend my journeys reading science blogs, this was a task I looked forward to. I am used to being critical of even the smallest findings so I quickly found myself being highly sceptical of most headlines I came across whilst carrying out this task. Being surrounded by others with a scientific background at the Horizon team however, meant that there was always someone who shared my scepticism! The need to research each headline thoroughly was soon overrun with the many other responsibilities I was given. In addition it taught me to be quick and concise with this task – a skill that I have previously struggled with but developed greatly.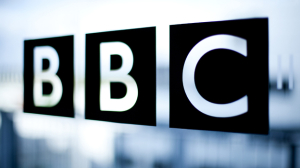 Every new work experience member is asked to write a short biography upon arrival and send this out to the entire science production team. By the second day I was emailed by a development researcher regarding a subject area I have previously studied. I was asked if I had any interesting science for a new documentary. Once I started delving into my memory of old lectures, many helpful thoughts came out. In addition I was able to pull out some lectures notes and name some important scientists in the field. I will have to wait and see next autumn if any of my ideas made it to the show!
The chance to gain experience on many different types of shows in different areas of production was a key aspect of my BBC work experience. Everyone was approachable and willing to share knowledge. I enjoyed archive researching for voice recordings and dramatic reconstructions of old BBC shows. This methodical search process really suited the way I like to work. In addition I spent a lot of time looking for props for a historical science show. Most of the time I spent on the phone, but I also visited prop yards and print shops. As a lab scientist, I can't sit in front of a computer for too long so I loved being able to delve in and out of office work by carrying out runs for the team. This included purchasing items for shoots and picking up filming kit. The responsibility placed in work experience members for this was something I didn't expect but it was great!
Towards the end of my placement I had the chance to attend a shoot! It was a very busy day. I helped set up at the location, carrying film equipment, suggest some shots and feed the crew! The filming portion was the most relaxed whilst the team filmed shots that would be interludes throughout a Horizon show. No attention to detail was lost here and we all viewed how the audience would see these shots on a small screen. The video shots, or rushes as they are referred to, are safely stowed. Then a general rush sweeps over the location again to pack up and deliver equipment back on time!
One of the most exciting parts for me was being able to throw around ideas for next year's Horizon shows. Having attended the BSA festival prior to my work experience, my mind was buzzing with ideas! This was one of the great things about work experience at the BBC –your opinion is heard from day one. Another positive is the team ethic, of coming together when there is an urgent production requirement. And finally there is always someone looking out for team members who are overworked. A completely different environment to working in academic labs!
Working on Horizon is different to any other science show as it is a long running show with a lot of its own management. It's a fast paced, vibrant and busy place to work. This work experience was a great introduction for someone like me who enjoys creativity and critical scientific research. I loved being able to see firsthand how researchers and producers switch between thorough researching, planning then running around for shoots. Although busy and stressful at times, result in the production of high quality documentaries. I have a lot of respect for the science production teams in communicating really confusing science, especially with no background in the subjects. And often the science content they look into is still boggling the minds of scientists!
The only down point is that I am not sure I enjoy hot desking! And sometimes the levels of jobs coming in can be overwhelming. I did learn the skill of saying no to some tasks that I just didn't have the time to carry out. In addition the month flew by too quickly for me to make a real contribution to the team but I cannot wait to see the finished productions that I had a small part to play in! All I can hope is that the Horizon team benefitted from me as much as I did from them – and for anyone wanting to find out more about working at the BBC, check out their website, see if it's for you, then go ahead and apply!