Our Upcoming Events
SciScreen Saturday: Birkbeck Science Festival
Science London is delighted to announce we will be hosting an all-day SciScreen extravaganza to mark the opening of Birkbeck Science Festival on 28 June 2014.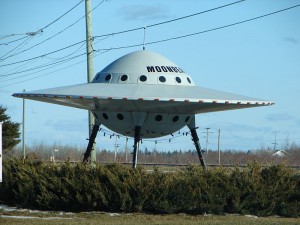 On the menu are three delectable events – and there may even be some sneaky entertainment in between…
Come along to one, two or all three – we can't wait to see you there!
Date: Saturday 28th June 2014
Time: 2.00pm – 8.30pm
Place: Birkbeck Cinema, 43 Gordon Square, London, WC1E
Price: Free but ticketed – details below
Health, lies and videotape
Just how much has health advice changed in the last 100 years? We'll be exploring the archives of public health announcements, with films from the 1930s to the present day. Joining us will be experts to help us separate the fact from the fiction, and the hilarious from the health-conscious!
Tickets for "Health, Lies and Videotape" available here

Smoke and mirrors: the secrets of sci-fi special effects
No blockbuster movie would be complete without some special effects. Zero gravity? Check. Massive explosion? Check. Giant, salivating, wheezing alien? Check. But how do the experts do it? Science London will be peeking behind the scenes to find out exactly what's going on back there.
Tickets for Smoke and Mirrors available here
1950s sci-fi: The Gamma People
Join Science London as we revisit the Golden Age of sci-fi B-movies… the 1950s, when goo was radioactive, brains atomic and viruses extraterrestrial. We will be screening a rarely-seen British cult classic, The Gamma People (1956). This wonderfully low-budget feature has it all – a scientist-dictator, human experiments, Lederhosen, and even Carry-on star Leslie Phillips! Bizarre, bonkers, yet rich in socio-political commentary, the film's themes and post-war context will be expertly introduced by a historian of science.
(We will also be staging a unique "trailer" before the main feature…)
Tickets for The Gamma People available here
Click here to leave a comment about this event
---
Science London is delighted to announce the second instalment of its SciBake series! Re-invigorate your Monday night with some microorganism mingling and cupcake decorating! Get creative as pathologists discuss the microbes infesting our keyboards, tube handrails and dodgy local takeaway dishes. We can promise you a cupcake each and prizes for the best, most creative and funniest cupcakes, but alas we cannot promise you will leave without an extreme case of germophobia.
SciBake would not have been possible without funding from the Royal College of Pathologists.
Date: Monday 12th May
Time: 7-9.30pm
Venue: The Book Club, 100-106 Leonard St, London EC2A 4RH map
Nearest Tube: Old Street Tube Station (Northern Line)
Price: £3 incl. cupcake. Tickets available here

Click here to leave a comment about this event
---
Come down for some brainy bath bomb fun to celebrate European Month of the Brain! Science London will be teaching you how to make your own brain shaped bath bombs to take home. We will be joined by neuroscientists to tell us all about the brain and to answer any of your burning brainy questions. Brush up on your brain knowledge as we will be giving prizes to those people with the best brains!
Date: Tuesday 27th May
Time: 7-9.30pm
Venue: Stories, 30 – 32 Broadway Market, E8 4QJ. Map
Price: £3 (includes all materials). Tickets available here
Click here to leave a comment about this event
---
This site is powered by WordPress.
Science London is part of the British Science Association (charity number 212479)